"I want to be a living work of art." The Marchesa Luisa Casati (1881-1957) during the first half of the twentieth century was Europe's most notorious celebrity. Her extravagant lifestyle, eccentric personality, and scandalous escapades captivated and inspired some of the most influential artists of her time.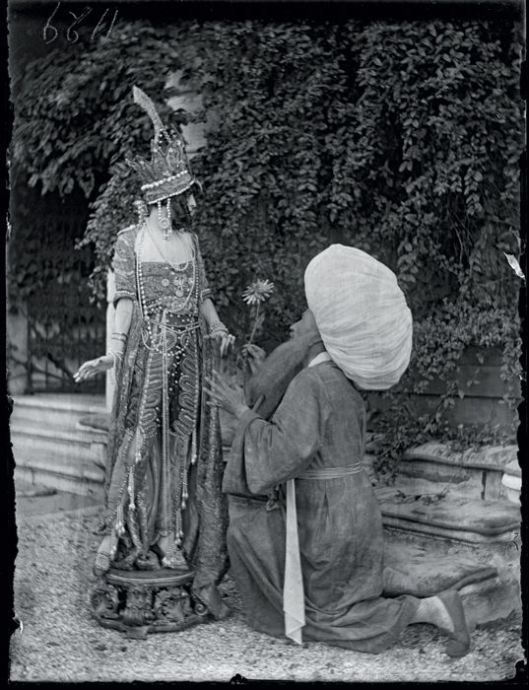 She was painted by Boldini and Augustus John, sketched by Drian and Alastair, and photographed by Man Ray and Cecil Beaton, among others. Jean Cocteau praised her strange beauty; Jack Kerouac dedicated poems to her; Fortuny, Poiret, and Erte dressed her. It is said that she was the first to order a Mariano Fortuny Delphos dress still in 1909, before he could even show his creations at the Exhibition of Decorative Arts in Paris in 1911.
After meeting Gabriele D'annunzio, the Marchesa Luisa Casati, from a rich heiress as she was, became an eccentric muse and icon for many artists of the time and, in a certain sense, a work of art in itself. A few years ago (from October 2014 to March 2015), Palazzo Fortuny in Venice dedicated a great exhibition to the Marchesa Casati (La Divina Marchesa. Art and life of Luisa Casati from the Belle Époque to the mad years) a vast collection of artworks and portraits either dedicated to or commissioned by the Marchesa Casati herself.
The exhibition, curated by Fabio Benzi and Gioia Mori, offered a portrait of a woman who embodied the quintessence of Decadentism, between ostentatious luxury, passion for occultism, pharaonic parties, exaggeration of sensuality. The Marchesa lived in several dreamlike homes in Rome, Capri and Venice. In 1910, she took up residence at the Palazzo Venier dei Leoni, on Grand Canal in Venice, owning it until circa 1924, transforming it into a place of magic with a legendary aura, and before Peggy Guggenheim would purchase it to make The Peggy Guggenheim Collection, the most important museum in Italy for European and American art of the first half of the 20th century.
After delighting European society for nearly three decades with her eccentricities the Marchesa accumulated an enormous personal debt, and being unable to pay creditors, she had her possessions confiscated and auctioned. She fled to London, where she lived in notable less glorious conditions for the last 2 decades of her life.