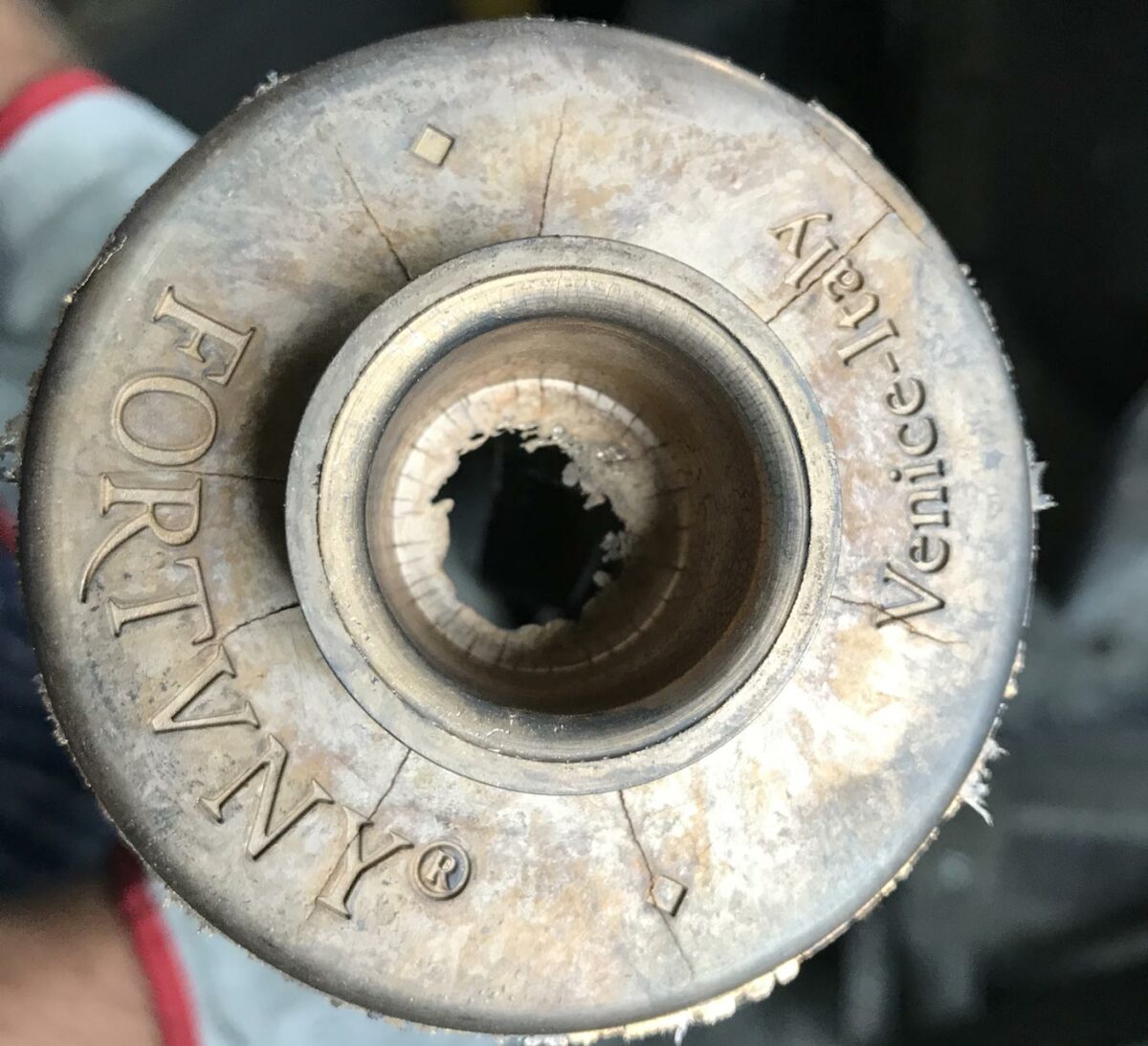 The Fortuny Studio 1907 lamps are the direct result of Mariano Fortuny research into stage lighting techniques and an innovative break from what was seen as the norm in the early twentieth century.
By returning to the basic principles of lighting, Mariano Fortuny was able to formulate a theory that distinguished two different forms of light – direct light and reflected light and he sought to include these two aspects in his lighting setups.
Made in Fortuny's home of Venice, Italy, these classically timeless lamps give out a dramatic glow. A product of technical brilliance and aesthetic beauty produced today by Atelier Fortuny Venezia, following a tradition of many years but adapting to the modern choice of materials and finishing products, which is what enables the Fortuny Lamps performance and reliability.
To appreciate the beauty of each finished piece, not just in how it looks but in its exceptional quality, it is important to understand how many tasks are carried out for each little part and recognize the full worth of the work of talented makers, that everyday transform selected materials into unique designs.
These majestic floor lamps, with an aluminium shade and steel structure, come complete with 360° swivel and tilt capacity and Fortuny's diffuser technology – giving a great deal of flexibility in their use.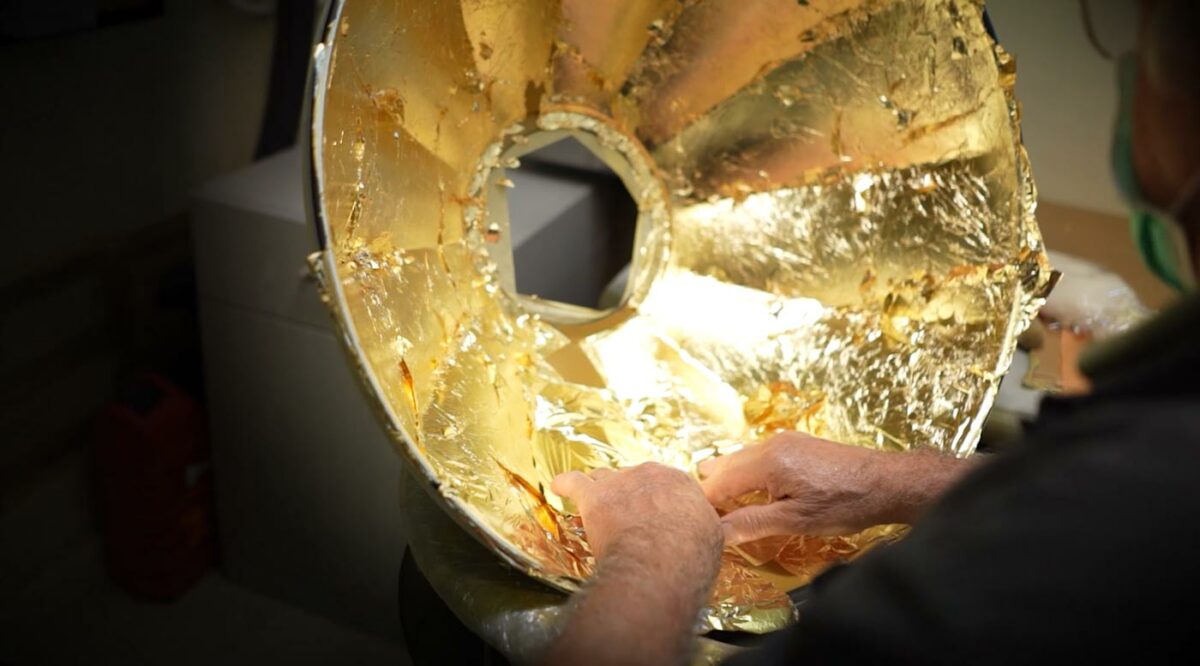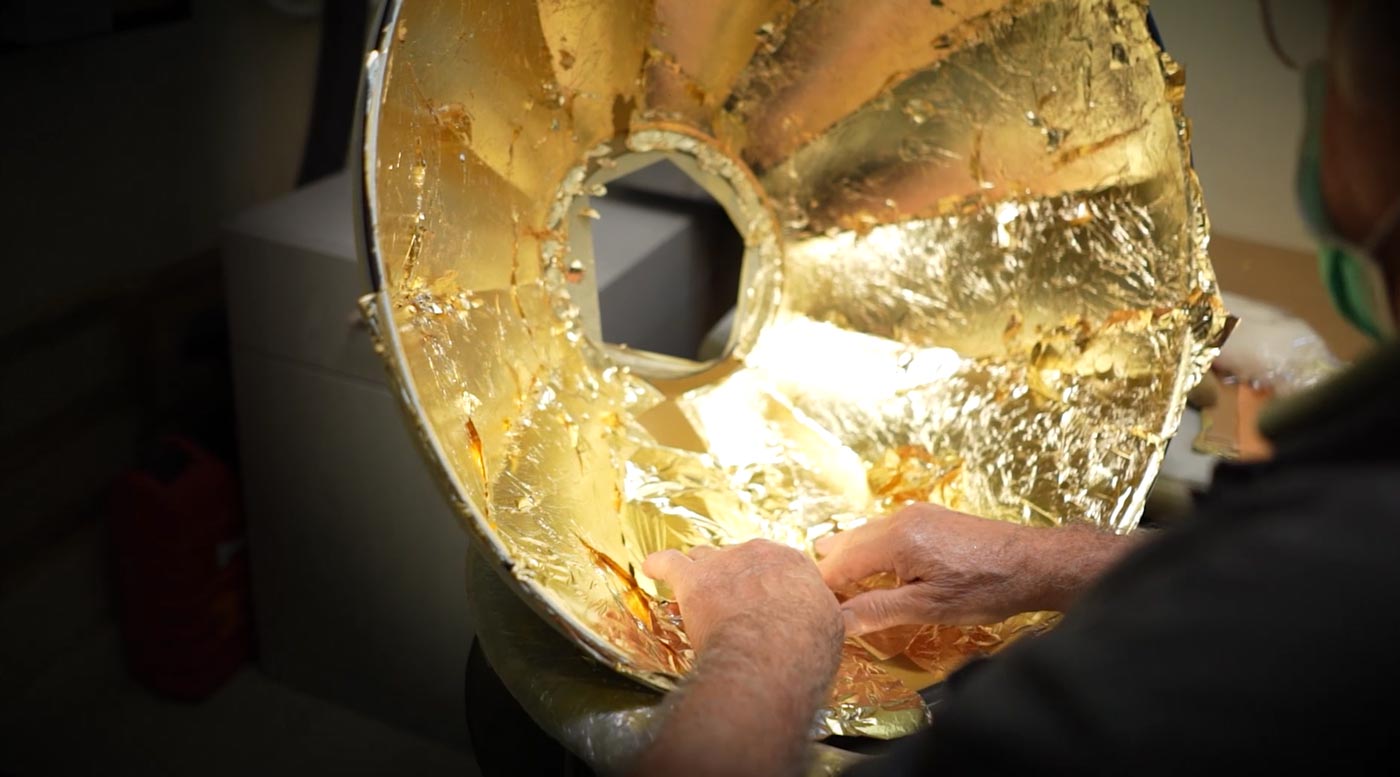 The raw material for the shades is high quality aluminium which is cut into squares and trimmed into disks. Each metal disk is rotated at high speed and pressure applied so it is moulded over a pattern to form the shape of the shade. After being shaped, the openings in the neck of the Studio 1907 lamps are laser cut and the shade thoroughly cleaned ready for enamelling. The vitreous enamel is applied as a liquid suspension and the lamp shades are fired after each coat. After the base coat comes the colour before a final glaze is applied. Achieving a consistent colour, thickness and finish of enamel is no less an art than shaping the shades.
Another important process in the making of these iconic lamps is the Gold Leaf. Gilding is the application of gold (silver or copper) to wood, metal, glass or ceramic, in this case the gold leaf is applied by hand onto the aluminium shade and then fixed by a thin layer of varnish.
While many manufacturers have moved production abroad to reduce costs, Atelier Fortuny Venezia has chosen to continue manufacturing its lamps entirely and exclusively in Venice, to guarantee quality, durability and safety.